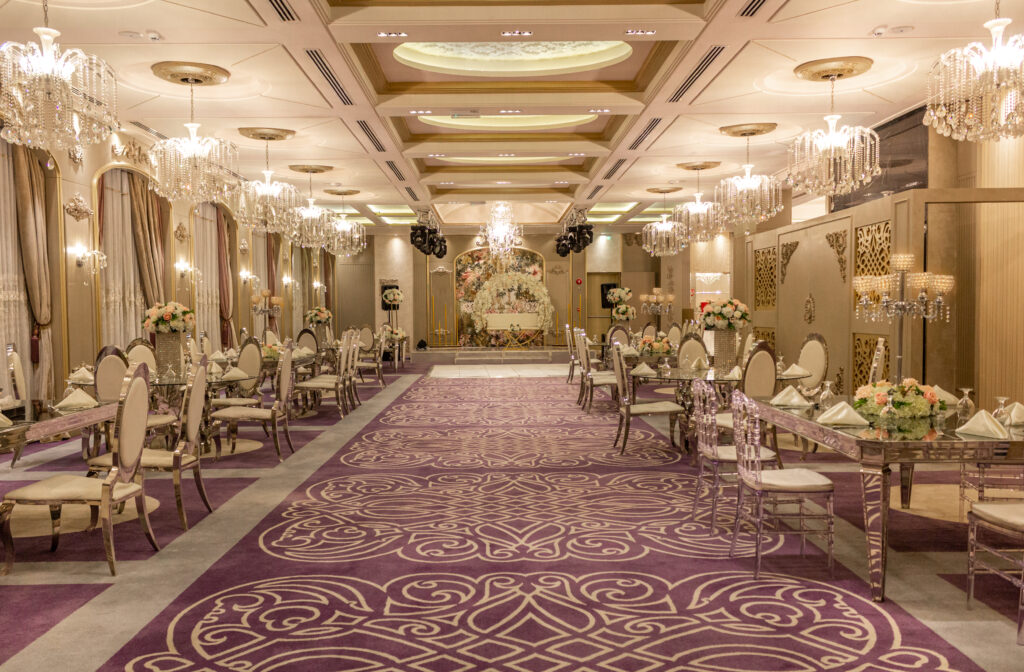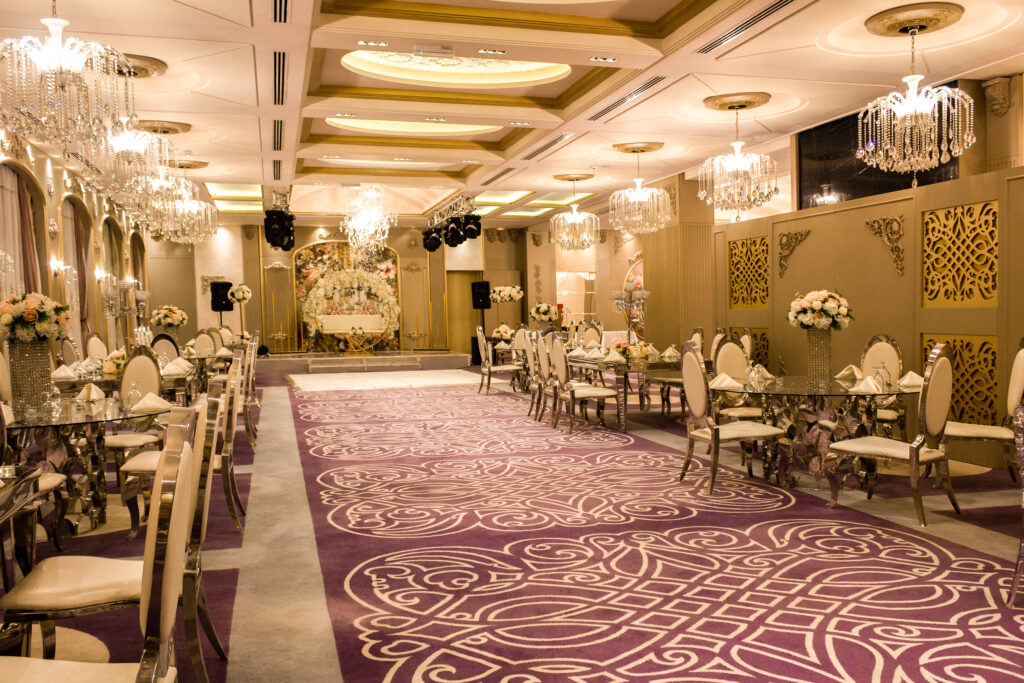 Sky Angel Ballroom
Sky Angel Ballroom, is perfect for your wedding, private party
or corporate event.
Located in the 4th floor of the hotel's building.
Elegantly designed with ellipse drop chandeliers adorned with
crystals.
Unparalleled experience for meetings, milestone celebrations,
memorable weddings and official events.
Capacity of 250 people.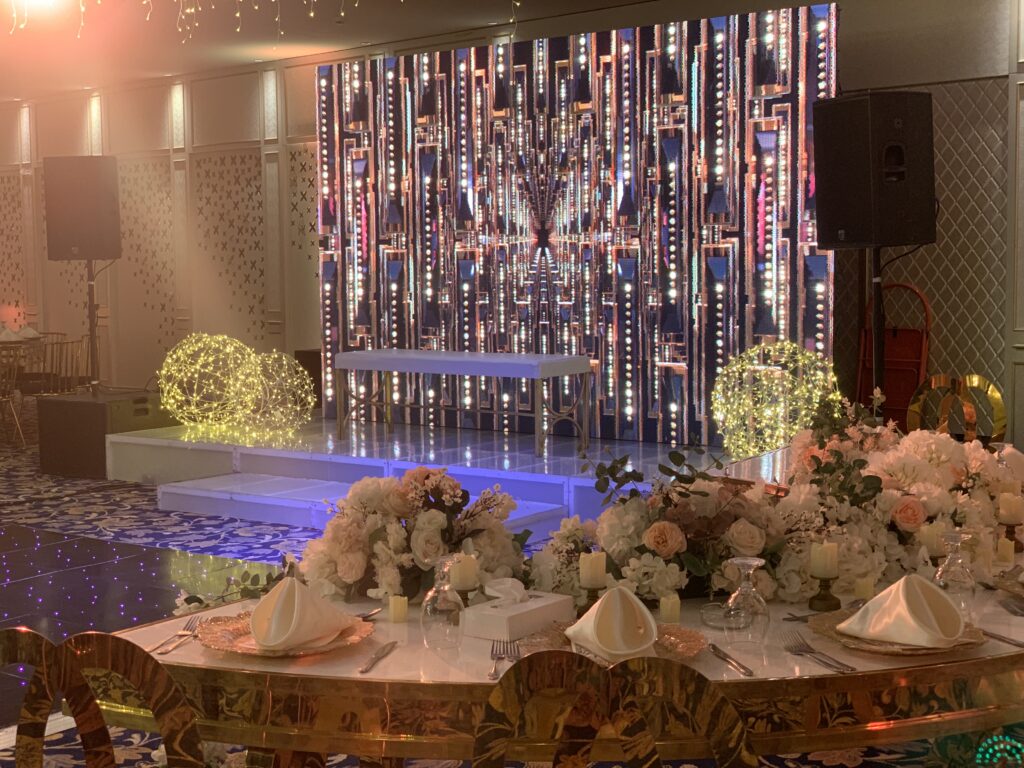 Lailac BallroomAngel Ballroom
Lailac's charm and elegance is perfect for your big wedding, conference, meetings or any other occasion.
It's sophisticated decor, high ceilings, and crystal chandelier
are sure to leave your guests in awe.
Lailac ballroom boasts its own private entrance with a
private access to the honeymooners suite.
Capacity of 350 people.