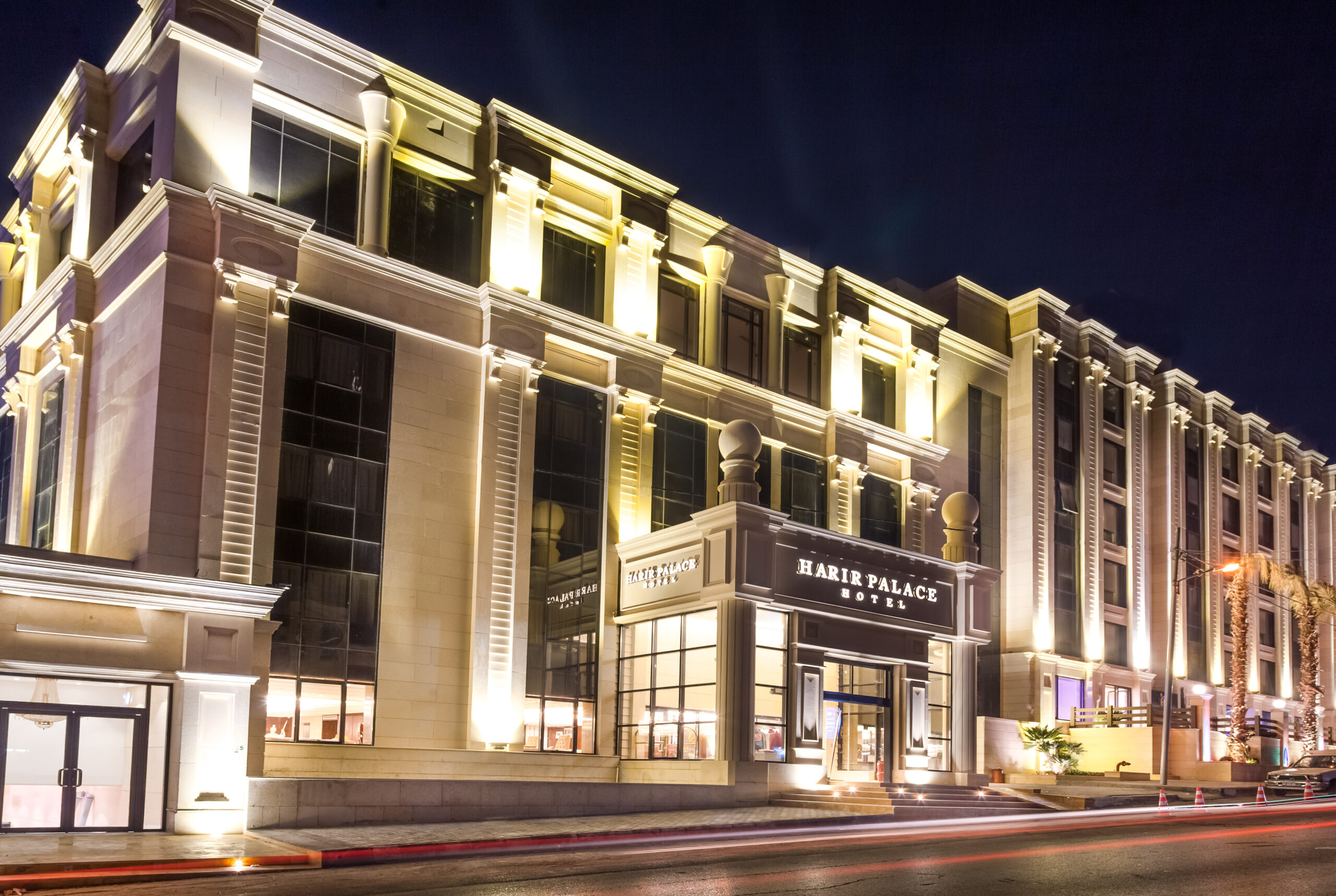 Harir Palace Hotel
Located in the heart of Amman, Harir Palace Hotel is a 4-star contemporary dry hotel, established in 2017. The hotel is 30 kilometers away from Queen Alia Airport in Amman, in Al Wifaq Street – Dahiet Al-Rasheed.
Perfect for business or leisure; Harir Palace is surrounded by many facilities and services including universities, malls, restaurants and banks for your convenience, relaxation and ease.
Our rooms are definitely something special!
Our hotel offers all choices starting from a charming single room up to elegant suites.
Each room is equipped with modern facilities including a flat-screen TV, a minibar, a hairdryer, and a room-safe.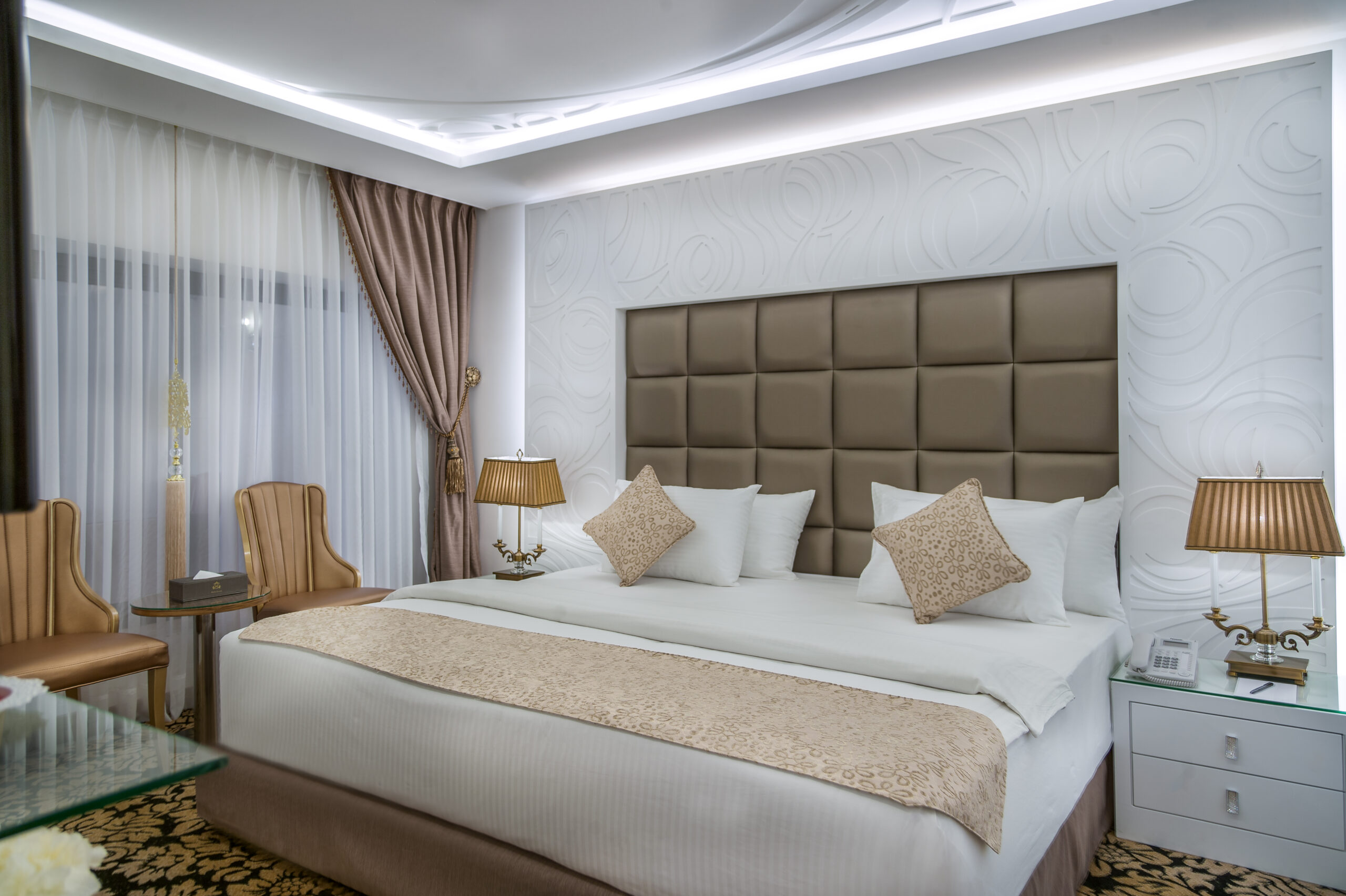 Room & Suites
If you are looking for a place to relax and enjoy a royal treatment, Harir Palace Hotel is the perfect choice. With an impressive array of 113 elegantly styled rooms & Suites.
.
Outlets
The restaurant at Harir Palace Hotel offers an intimate yet informal atmosphere where you can dine comfortably with friends, family and always be sure you will enjoy good quality food.
Weddings
With a range of exciting venues, you will be spoilt for choice. Our dedicated wedding venues create the wedding that you desire, your day will simply be extraordinary.
Amenities

Thursday Night Specials
Enjoying our wonderful evening every Thursday at Taras Silk Palace. Only for 15 dinars With a luxury dinner (barbecue grills and the most delicious Lebanese Mazza)And a 20% discount on the best breath.
For reservation please call: 07969101010 / 798200636
Welcome to Amman
Harir Palace Hotel located in Amman, the capital of Jordan, is a modern city with numerous ancient ruins. Atop Jabal al-Qala'a hill, the historic Citadel includes the pillars of the Roman Temple of Hercules and the 8th-century Umayyad Palace complex, known for its grand dome. Built into a different downtown hillside, the Roman Theater is a 6,000-capacity, 2nd-century stone amphitheater offering occasional events.
Point of interests:
Roman Theater
Amman Citadel
Mount Nebo
Rainbow Street
Downtown
Boulevard (Abdali)