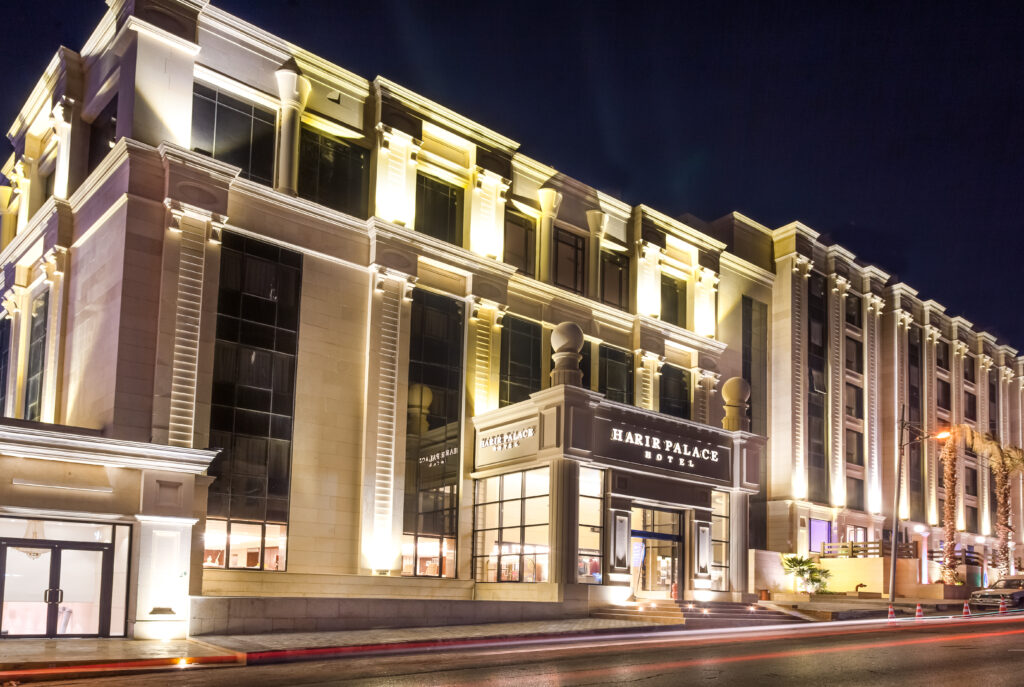 About Harir Palace Hotel
Adding the sheen of luxury to a stay in the city, Harir Palace Hotel
combines refined taste and personalized service to provide an ideal stay
for the sophisticated world traveler and businessperson.
The hotel conveniently It is situated in the heart of classy modern West
Amman a fast growing and modern business, cater to the corporate,
diplomatic and tourist industry from all over the world and shopping
districts.
The hotel is a masterpiece of art and contemporary design and luxurious
decor and furnishings.